What is Premier?
Dictionary definition:
pre·mier, prəˈmir/, adjective
1. first in importance, order, or position; leading.
"Germany's premier rock band"
Many companies, groups, organizations, and individuals have declared themselves Premier over the years, and rightly so, but with little or no documentation to back it up. These entities have, like you, correctly used their claim to being Premier in their marketing, advertising, and/or promotional materials. Some even use it in their business names.
The problem with being Premier is that you know you are Premier, but nobody hands out documentation stating you are Premier. Until now.
Let us make it official
We, the Premier Authority, will issue you an official certificate that states that you, your company, or organization is/are Premier in your category and geographical region
Scroll down to get your Premier Certificate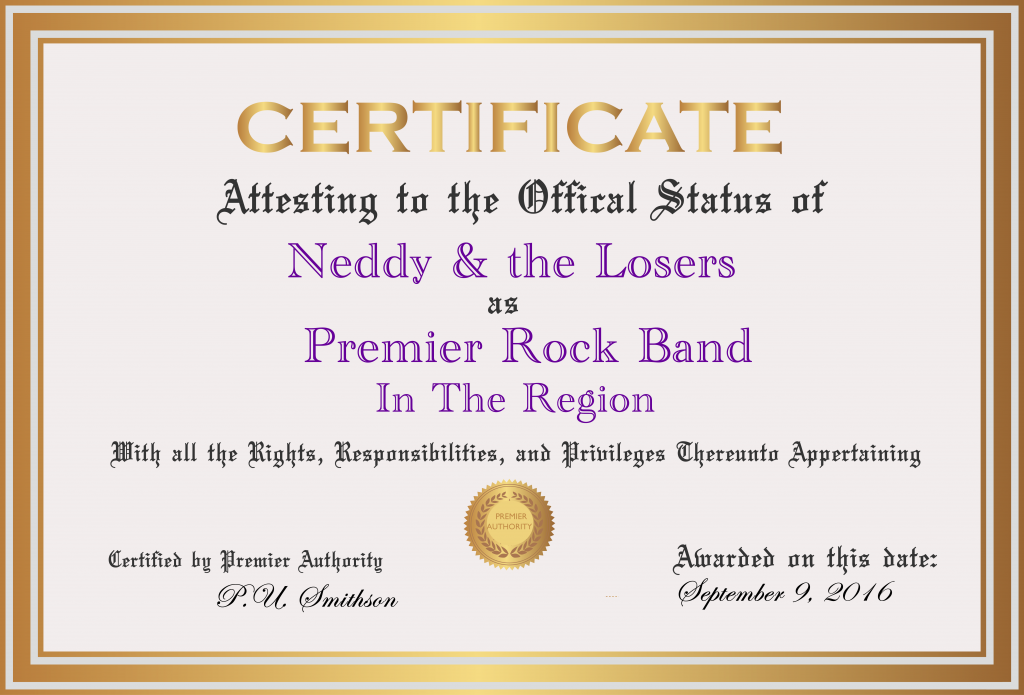 First, buy your certificate:
There are 3 levels of Premier Certification
Regional Premier Certification – Certifies you as Premier in your locality – $10.00  
National Premier Certification – Certifies you as Premier in your Nation – $100.00
BEST VALUE
 .
Universal Premier Certification – Certifies you as Premier in the entire Universe – $1,000.00 (includes free printing, framing, and shipping).  We will contact you for the shipping details)
 .
Certificates are delivered as digital images suitable for printing out and framing.
Please note that the certificate will not specify which region, nation, or universe. It's up to you to determine that and communicate it to your audience if desired.
Finally, just wait. There's an actual person who will create your certificate and send it to you as soon as possible.
Thanks for Being Premier!